Objectives
Divine Chocolate wanted to introduce new chocolate lovers to the brand and encourage sampling of their range of flavours ahead of the peak Christmas period to help drive sharing, gift and treat purchases.
Having not used paid digital channels before, Divine Chocolate were interested to see just how effective a digital campaign could be at convincing people to enter a competition to win a Divine Chocolate Tasting Set, and explore the brand story and the range of flavours.
 
Generate competition entries
Increase brand awareness
Profiling customer data revealed the types of people most likely to love Divine Chocolate and want to try the product. We used this insight to plan and buy a multi-channel campaign to reach all target market segments in the right place at the right time, to generate competition entries.
The activity ran across social platforms such as Facebook and Twitter, boosting organic posts. It featured a programmatic display ad campaign targeted and optimised to reach the right target audience at times when they would be most likely to enter the competition, and through devices, they were most likely to use to respond.
Through this targeting activity, the campaign not only reached Divine's target audiences, but introduced potential new customers to the brand. The campaign delivered over 16,700 competition entries, far exceeding expectations!
31% increase in conversions from click to lead
16,000+ leads generated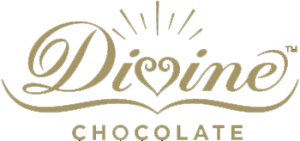 31% increase in conversions from click to lead
16,000+ leads generated
Interested in seeing what we can do for you? Get in touch and let us know about your requirements today.