Instagram Guides – What are they? 
Instagram has launched a new feature that gives users a new way to share recommendations, products and other longer forms of content that resemble a blog post. You can include unlimited text along with photos, and videos.  
Originally limited to a select group of creators, Instagram Guides are now available to everyone using the platform. 
It allows users to create three different types of guides, depending on what suits their needs. 
Options to choose from: 
 
Places – Recommend places in your city and beyond 
Products – Recommend your favourite products 
Posts – Recommend posts that you created or saved   
 
The Guides can be shared across the user's Instagram Stories and in Direct Messages to expand reach but will primarily be displayed on an Instagram profile under the new Guide tab: 
 
 
We recommend our E-commerce clients test this out by writing a Guide to show off their products as this can be featured in Instagram Shop.  
Here are a couple of ideas for any clients looking to get started: 
This Week's Best Sellers – link 3 top products 

Stocking Filler Ideas – link 3/5 products 
How to use Instagram Guides 
 
To create a Guide, go to your brand's Instagram profile page and select the '+'icon on the top-right of your profile: 
Then select 'Guide' at the bottom of the list: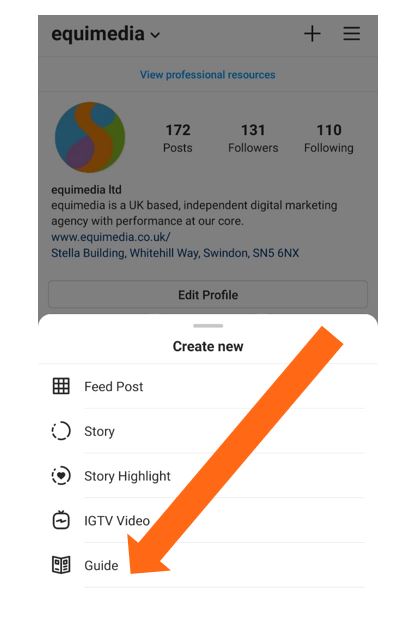 You will then see the following options which will allow you to choose the type of guide to create: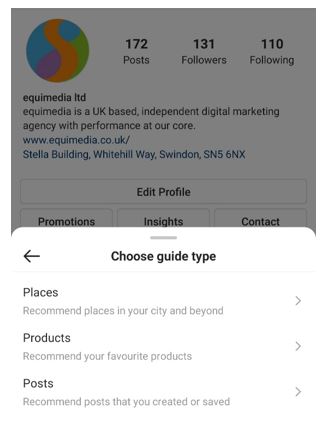 Once you have selected the guide format, you'll then be able to select your shop and products and start writing your guide! 
Here's some inspiration to get you started: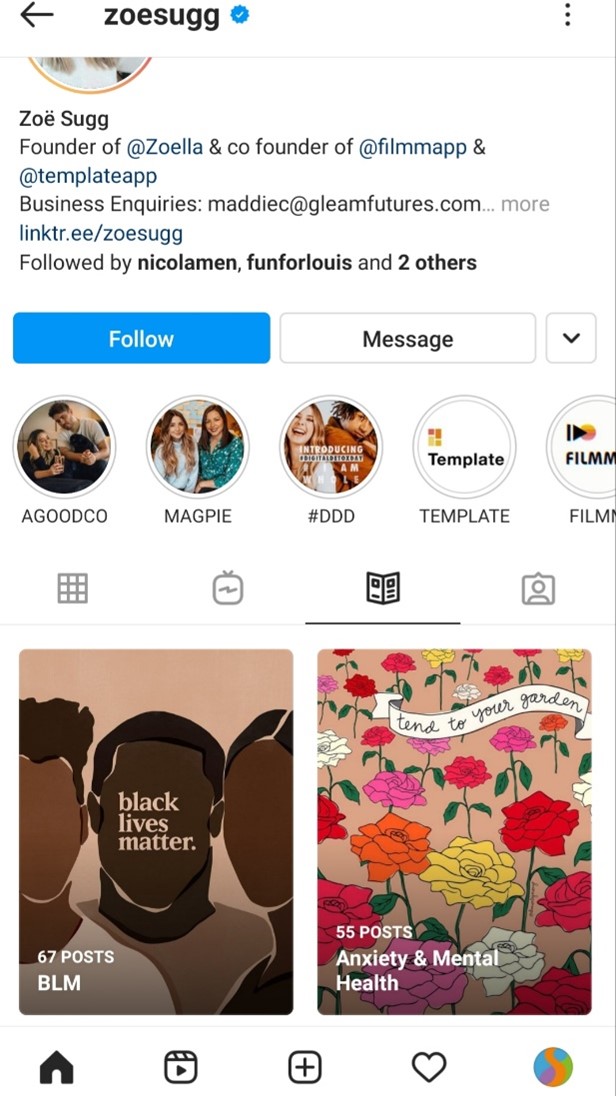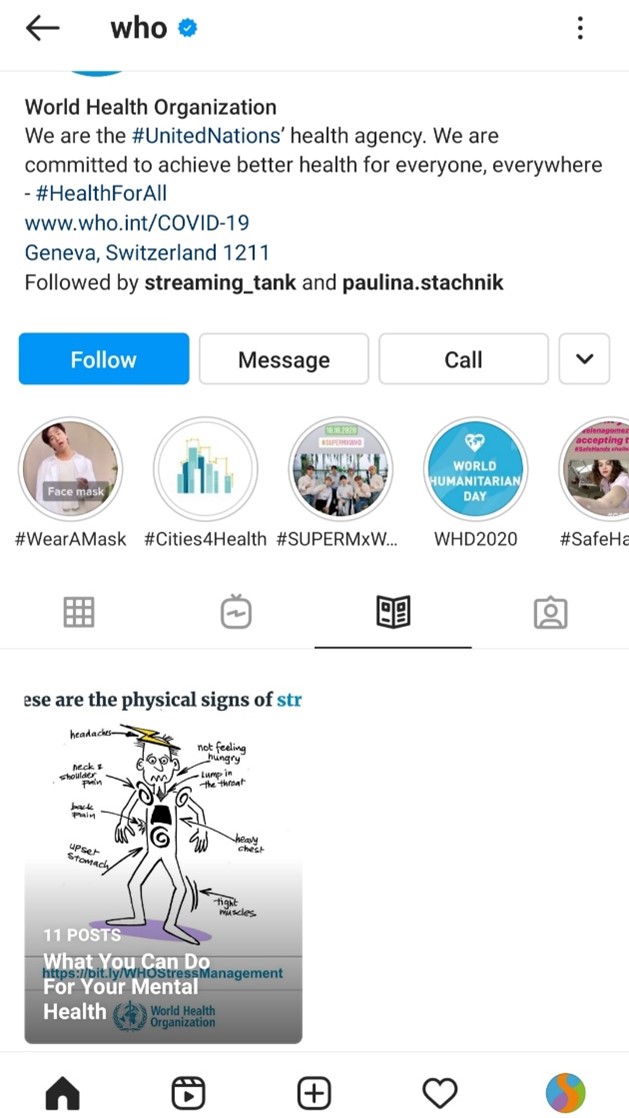 If you're feeling inspired, why not share your Instagram Guides with us, we'd love to see what you come up with! You can also get in touch with us and we can help you expand this feature further and reach a wider audience.