Objectives
Guiding users to your conversion funnel is a key area for success, but getting users to start and follow through to completion can easily unravel your hard-earned gains. A few small pain points for users can have a significant impact on your conversion rates, but finding and fixing these issues can be tricky.
Standard reporting, such Google Analytics, can help point you in the right direction, however these reports often lack the detail to help you understand routes to step completion. The ever-changing sales funnel offers a challenge for clients to clearly understand user routes to ecommerce conversion and is something that must be reviewed on a regular basis.
Pre-analysis work is key to ensure your tracking and reporting setups are optimised to provide you with the most valuable insight possible to allow informed decision making.
By using multiple field-based tracking events for interaction and validation a much more detailed picture can be created.
Clearly map and review all funnel steps and interaction touchpoints
Clearly define step to step funnel and baseline performance
Assign multiple tracking events to add additional data granularity
Identify key areas for further focus using data to back up testing hypotheses
Direct links to visual reports to monitor progress and success
Working with one of our long-standing financial service clients, we developed a series of detailed tracking events to generate a more granular view of in step interactions and validation errors.
By building a robust data view of touchpoints throughout the conversion funnel, analysis was reviewed to inform our decision making around areas of testing that were most likely to deliver the highest value and benefit to overall conversion.
Each step in the conversion funnel was assessed individually, reviewing contribution to overall user progression at a macro level in addition to more granular insights to assess how in-step elements contribute to user progression. Performance was assessed against a number of key questions including:
Funnel Flow: Where are users leaking from the funnel, are users retuning to previous steps ,or leaving the funnel completely as hard exits?
Engagement Rate: When users reach the assigned step, are they interacting with pages or leaving immediately?
Sequential Flow:  What is the % of users following a linear and logical route of progression through each step?
In Page Events: What are the average completion rates for all in page areas of defined event tracking?
Validation Errors: What are the common patterns for validation issues?
By using all available data, we were able to clearly identify areas of impactful opportunity alongside the ability to safely review potential risk and impact to downstream performance.
Using data to power decision making saves both time and money, allowing you to run less frequent but higher quality testing. The results speak for themselves…
Results
52% of experiments delivered a statistically provable performance significantly above the average control test rates (compared to the industry standard of around 20%)
One experiment alone drove a comparable uplift in step-to-step progression efficiency of 9.3%.
Linear funnel conversion rates increased from 5.99% in Jan 2020 to 6.13% Jan 2021 equating to a 2.3% gain in conversional efficiency and a 2.4% gain in revenue.
Increase in conversions and revenue
Experiment success rate 2.6 x higher than the industry average
Investment recouped by projected gains via Q1 wins alone
In addition, a series of data studio reports were linked to the newly created datasets, allowing our client to gain additional reporting benefit, allowing device, source and user information to be overlaid onto live conversion funnel data reporting.
Improving the user journey through the conversion funnel is one way to drive your performance forwards. Site performance can be maximised further by optimising your user journey routes to funnel start.
See how we optimised our clients site flow performance here.
52% Experiment Win Rate
9.3% Individual Experiment Step-to-Step Improvement
Interested in seeing what we can do for you? Get in touch and let us know about your requirements today.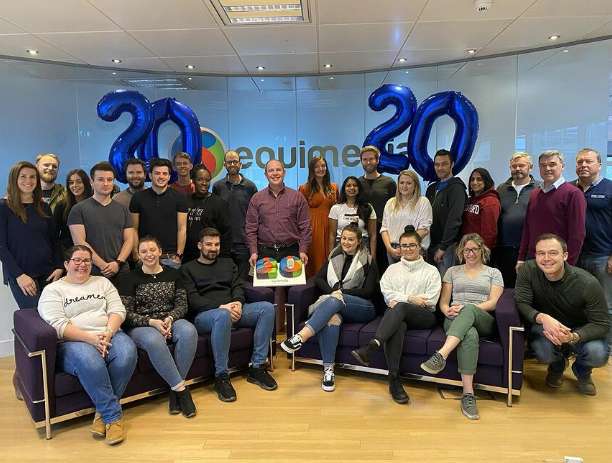 7 Priory Court, Poulton, Cirencester,
Gloucestershire, United Kingdom, GL7 5JB