Last year we witnessed what has been dubbed the 'fake Black Friday' phenomenon, which occurs the Friday before actual Black Friday. Shoppers in the UK and across Europe all thought that because many of the sales were launched early that it was in fact Black Friday and began shopping accordingly. In the U.S. it is common knowledge that Black Friday falls immediately after thanksgiving and therefore this trend was not seen.
It appears this was not a one-off occurrence though as Google have reported witnessing the same trends this morning. Black Friday related search queries spiked enormously in the UK, increasing by 62% (query growth) in the last 24 hours.
UK Queries for 'Black Friday' last 5 days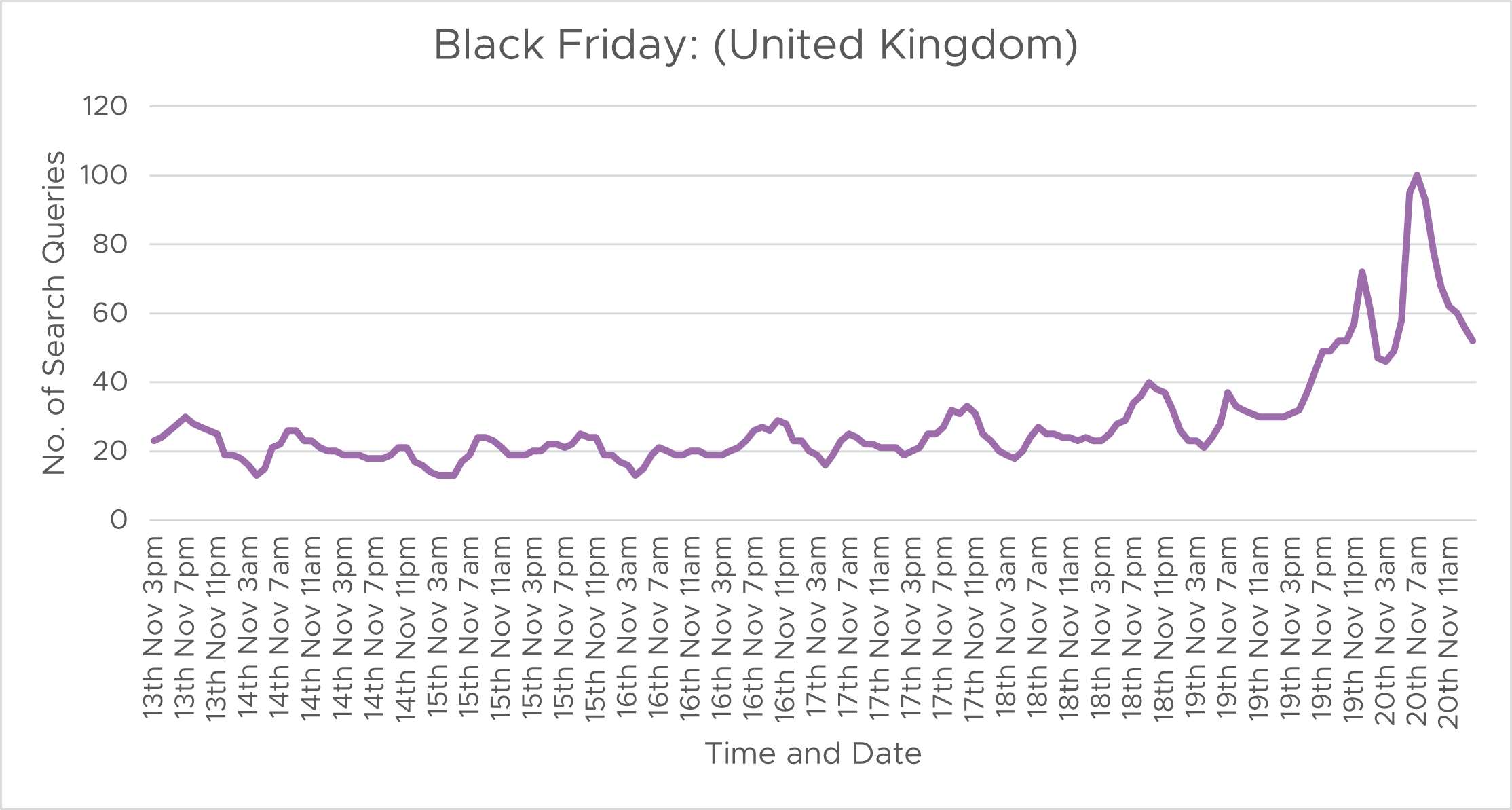 Google have also reported that they have seen an increase in the number of Black Friday promotions, stating that 1 in 4 business has launched their Black Friday promotions as of November 18th (in comparison to 1 in 10 this time last year). Similar trends can be seen across Amazon where many Black Friday promotions are already available.
Numerous categories have seen huge spikes in traffic, with some of the biggest occurring across:
Consumer electronics
Beauty and personal care 
Apparel 
Home 
Occasions & Gifting (up 35% YoY in the last 7 days)
It's a good idea to keep on top of your in-market search trends tracker and if you need a hand in building a tracking dashboard please get in touch with us and we would be happy to help.